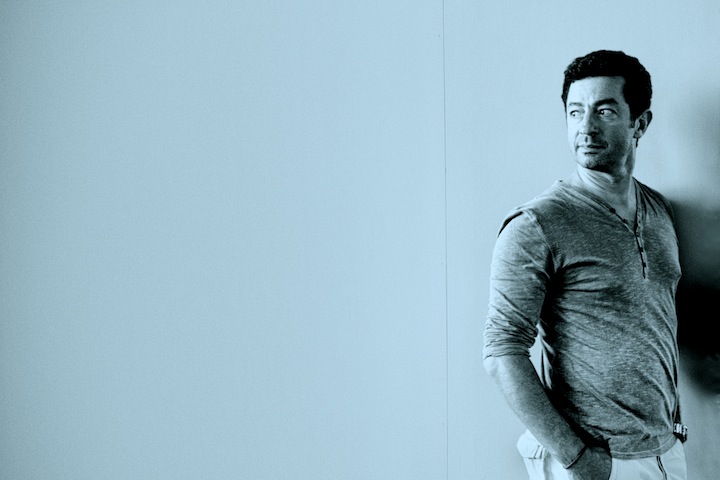 (Photo@Christophe Crenel)

Né en 1967 au Maroc, j'ai gardé de mon pays d'origine le goût des couleurs, des saveurs et du raffinement.
Mes premières grandes émotions photographiques sont naturellement apparues sous les lumières de la Méditerranée. Mais rapidement, c'est sur d'autres horizons et d'autres cultures que j'ai braqué mon appareil.
L'ailleurs est mon territoire de prédilection et d'inspiration, mon terrain de jeu préféré.
Conjuguant mon expérience de fondateur de l'agence de communication COMME UN LION à Paris avec ma passion pour la photographie, je raconte des histoires simples, et créé des compositions rigoureuses aux atmosphères vivantes et hautes en couleurs.
Mes Images sont souvent pleines et frontales. J'aime capter la géométrie naturelle de notre environnement, et mettre spontanément en scène l'humain dans ces compositions.
Ma première exposition intitulée « Ailleurs exactement » présente 35 clichés sans frontières.
Ma seconde exposition au salon LA QUATRIEME IMAGE en 2014, évoque l'Ephémère et l'Intemporel.
Arié Botbol combines his background as the founder of a communication agency (Comme un Lion, Paris), with his passion for photography, creating soft and living atmospheres.
Born 47 years ago in Morocco, his photographs are still often inspired by his native country, even though he moved to France before his first birthday. He has kept deeply within himself the tastes, lights and refinement of his oriental origins.
Arié defines himself as a travel and street photographer. For 25 years already, he is catching with his camera people in their living worlds, and composing pictures within the natural or urban geometrical environment.
His creative approch is mostly inspired by his discovering of foreign cultures, drawing him to deep colors and intimate lights, with a non-hidden part of feminine sensitivity.
His firts exhibit « ELSEWHERE, PRECISELY  » presents 35 images whithout borders, at La Laverie Gallery in Paris, June 12 to 30, 2014.
Facebook
---
Spécialités
---
STREET PHOTOGRAPHY
PHOTO REPORTAGE
PORTRAITS
CARNETS DE VOYAGES
ÉVÉNEMENTIEL